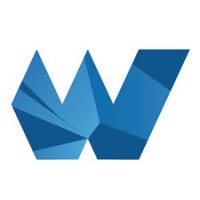 WINNIPEG BUSINESS CHOOSE WINNIPEG
"KEY INDUSTRIES"
3/10 = AGRIBUSINESS /SECTEUR AGROALIMENTAIRE
(Original text)

*Winnipeg is a global agricultural powerhouse. .*
Winnipeg is a global agricultural powerhouse. Our city is home to many of Canada's leading international agribusiness companies and industry associations, with a mature agri-food research and development ecosystem, a collaborative business environment, and easy access to markets in North America and beyond, Winnipeg is a compelling choice for investment.
(Traduction en Français)

Winnipeg est le plus grand centre aérospatial de l'Ouest canadien et le troisième au pays pour les exportations.*
Winnipeg est une puissance agricole mondiale. Notre ville abrite de nombreuses entreprises agroalimentaires et associations industrielles internationales de premier plan au Canada, avec un écosystème de recherche et développement agroalimentaire mature, un environnement commercial collaboratif et un accès facile aux marchés en Amérique du Nord et au-delà, Winnipeg est un choix incontournable pour l'investissement .
Read more (Lire plus: Document seulement en Anglais):
https://www.economicdevelopmentwinnipeg.com/key-industries/agribusiness

* CONNECT WITH US / CONNECTEZ-VOUS AVEC NOUS
BRENDEN LAWRENCE
Business Development Manager
YES! Winnipeg Team
Tel: 1 204 954 1974
E: Brenden Lawrence