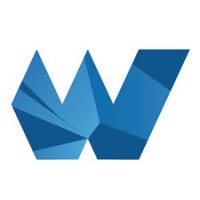 WINNIPEG BUSINESS👉 CHOOSE WINNIPEG
"KEY INDUSTRIES"
1/10 = Advanced Manufacturing / Fabrication de pointe
(Original text)
Winnipeg is one of the largest centres for transportation manufacturing in North America and is home to market leaders in aircraft and space components, transit electrification, coach bus, fire truck, mining and agricultural equipment manufacturing. Many are recognized as trail blazers when it comes to developing technologies to cut greenhouse gas emissions – both in the products they produce and their operations. In 2021, Winnipeg manufacturing companies employed more than 35,000 people.  All Manitoba companies enjoy the lowest energy costs in North America and the benefits of clean, renewable hydroelectric power.

(Traduction en Français)
Winnipeg est l'un des plus grands centres de fabrication de matériel de transport en Amérique du Nord et abrite des chefs de file du marché des composants d'aéronefs et spatiaux, de l'électrification des transports en commun, des autocars, des camions de pompiers, de la fabrication d'équipement minier et agricole. Beaucoup sont reconnus comme des pionniers lorsqu'il s'agit de développer des technologies pour réduire les émissions de gaz à effet de serre – à la fois dans les produits qu'ils fabriquent et dans leurs opérations. En 2021, les entreprises manufacturières de Winnipeg employaient plus de 35 000 personnes. Toutes les entreprises manitobaines bénéficient des coûts énergétiques les plus bas en Amérique du Nord et des avantages d'une énergie hydroélectrique propre et renouvelable.
* Connect with us / Connectez-vous avec nous
WILLIAM FINDLATER
Business Development Manager
YES! Winnipeg Team
Tel: 1 204 954 1971
E: William Findlater linkedin
Read more (Lire plus: Document seulement en Anglais):
https://www.economicdevelopmentwinnipeg.com/key-industries/advanced-manufacturing