INVITATION TO PARTICIPATE
Lebanese ICT virtual mission to Canada
5-16 December 2022
With the support of USAID Trade and Facilitation project (TIF), the Canada Arab Business Council (CABC), in collaboration with the Quality for Development Lebanon and DAIMLAS, is hosting the first edition of the Lebanese ICT virtual mission to Canada.

If you are Canadian/US business interested in sourcing unique and competitive ICT products and solutions from Lebanon, we welcome you to participate in the B2B matching program to meet with one or more Lebanese ICT participants from the 5th – 16th of December, 2022.

For further information, please reach out to Jane Shanthi, Project Director on j.mas@c-abc.ca.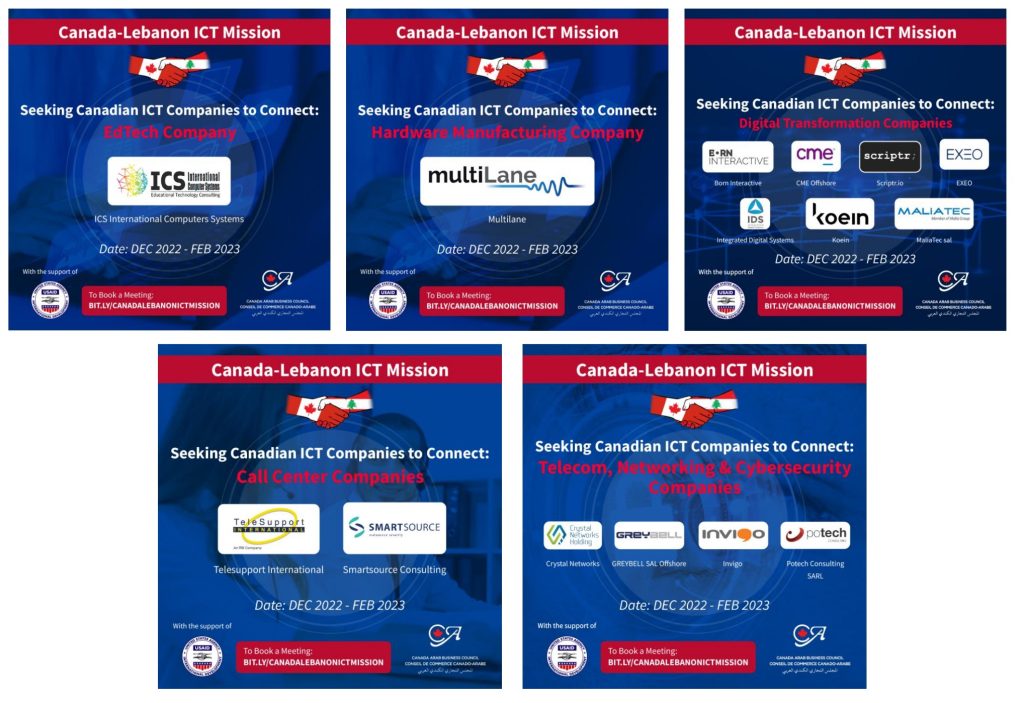 Some pictures (WB) / Quelques images (BM)