About Us
We are a dedicated team for the development of business, arts and culture opportunities between Canada, Africa and the rest of the world.
With the support of associates, advisors, economic partners and specialized collaborators, we invite you to join our vision and mission.
Our team
* A Founder and Chief Executive Officer
* A Vice-President
* An associate
* Two advisors
* Partners of governmental and private entities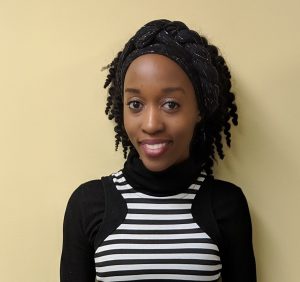 Justin Ondo Assoumou   /       Danielle J. Mfoumou Ondo  /     Gabin J. Assoumou Ondo
Founder and CEO                                Vice-President                     Associate
Joama Consulting / ECCA             International economics
(Read more)                                          and development
OUR VISION:

Benefit from the services of Joama Consulting / ECCA-Canada-Africa Trade Mission, is to ensure visible results quickly in your turnover by putting you in direct contact with reliable partners related to your sector of activity.
Our goal is to become a reliable partner that fits into your company's long-term project.
OUR MISSION:
Joama Consulting / ECCA-Canada-Africa Trade Mission, supported by its partners, has the mission of being on the one hand your Business Consultant to entrepreneurs and economic operators in Canada, Africa and other parts of the world.
On the other hand, we accompany our clients in the conquest of new international markets with the aim of reaching the signature of agreements.
We are therefore challenged to make available these opportunities, a goal tailored to your needs.
OUR CONTACT:
Joama Consulting / ECCA
323 Riverton Avenue
Winnipeg, Manitoba, R2L ON5
Tel: (204) 869-6652
Email: info@joamaconsulting.com
Canada
THE FOUNDER OF JOAMA CONSULTING INC. (Justin Ondo Assoumou):
Joama = Justin Ondo Assoumou au Manitoba pour l'Afrique
The name "Manitoba" probably comes from the Cree word "man-into-wah-paow" which means "the passage of the Great Spirit"

Justin has a long experience in accounting since 1995 in Africa where he held many positions up to the position of Associate Treasurer of an international institution in Central Africa.
Before founding his enterprise Joama Consulting, he had worked since 2014 in several companies in Manitoba from where he was able to acquire a good Canadian experience that allowed him to create many contacts with business people and the authorities of Canada, Africa and elsewhere for potential partners.
So, he worked in Canada as:
– Payroll Analyst Bilingual (In French and English) at: Loblaw Companies Limited
– Cash Application Specialist (AR / AP) at: Canadian Linen and Uniform Services
– Accounting Clerk at: Big Freight Systems and Manitoba Cooperative Honey Producers / Bee Maid.
-He is a volunteer at Canadian Museum for Human Rights in Winnipeg (Since March 2014 to date)